Ref:
Date:
Location:
Photographer:
Ref:
Date:
Location:
Photographer:
About The Artist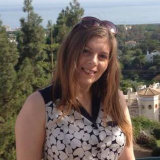 Hi, my name is Isobel Buckley and I have a huge love of painting and drawing. There is nothing quite like seeing a picture emerge before your eyes, created with the touch of your pencil or brush, and seeing and hearing about the pleasure clients get when they receive their artwork. I have been drawing and painting for many years following achieving a fine art degree with American Studies. I love to learn new things and I believe that you can constantly improve yourself and learn new techniques, which is why I have also embarked on several other art courses since leaving university. While I enjoy drawing anything, my passion is animals. I particularly like to create detailed pictures of wildlife animals and love spending time visiting zoos and safari parks to sketch and photograph these beautiful animals.

In 2010 I won sponsor's choice with 'On The Lookout' in the 'Simply The Best' competition run by 'Leisure Painter' and I had my work displayed at the 'Art Materials Live' show at Birmingham NEC.

In August 2012 I won the Ken Bromley art cover competition with 'sleeping Lion' and a write up can be found at www.artsupplies.co.uk/covercomp/ It is also particularly exciting because my picture is on the front of their Autumn/Winter catalogue.

In 2015, my piece 'In the Still of the Morning' was shortlisted for the David Shepherd Wildlife Artist of the Year Competition. My work was exhibited and sold during the exhibition at the Mall Galleries, London.